Forget the kimchi and the sauerkraut, the real fun with fermenting starts with drinks. Cider and beer are easy backyard beverages; wine and whiskey want a wee bit o' work. But fermenting does not have to mean alcohol; kefir, kombucha and ginger beer are sober ferments.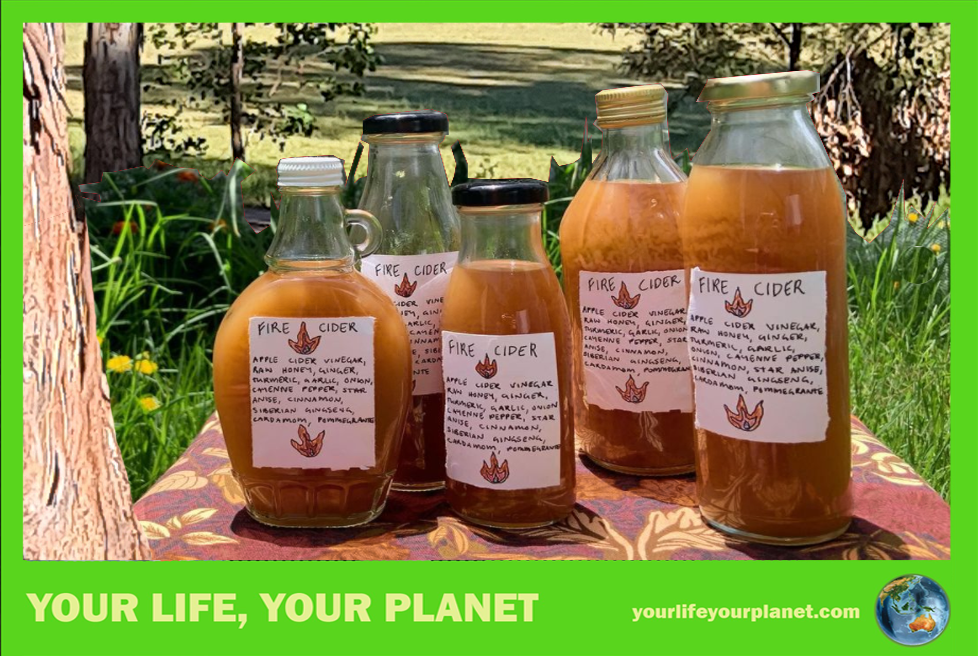 We can reduce our food miles to zero by growing food at home. Growth can happen in a vat or bottle as well as in the garden. You reduce the packaging, eliminate unpleasant preservatives and build a resilient community by converting your garage into a hub of production.
Here's a plan
Fermentation is the conversion of a fresh food into a different form using the action of some mini-life form, like a yeast or a bacteria. That conversion often increases the nutritional value of the food as well as preserving it. It can also produce useful by-products, such as alcohol or glycerine.
Beer is more fun to consume than boiled barley water, but it is essentially the same thing.
Cider has the same relationship to apple juice and wine to grapes.
Ginger beer, kefir and kombucha are easy to brew and are non-alcoholic
Fermentation makes good stuff.
Start simply.
Try brewing some beer or ginger beer and see how you go. Ginger beer is easy enough to do with children and a great way to start your brewing journey.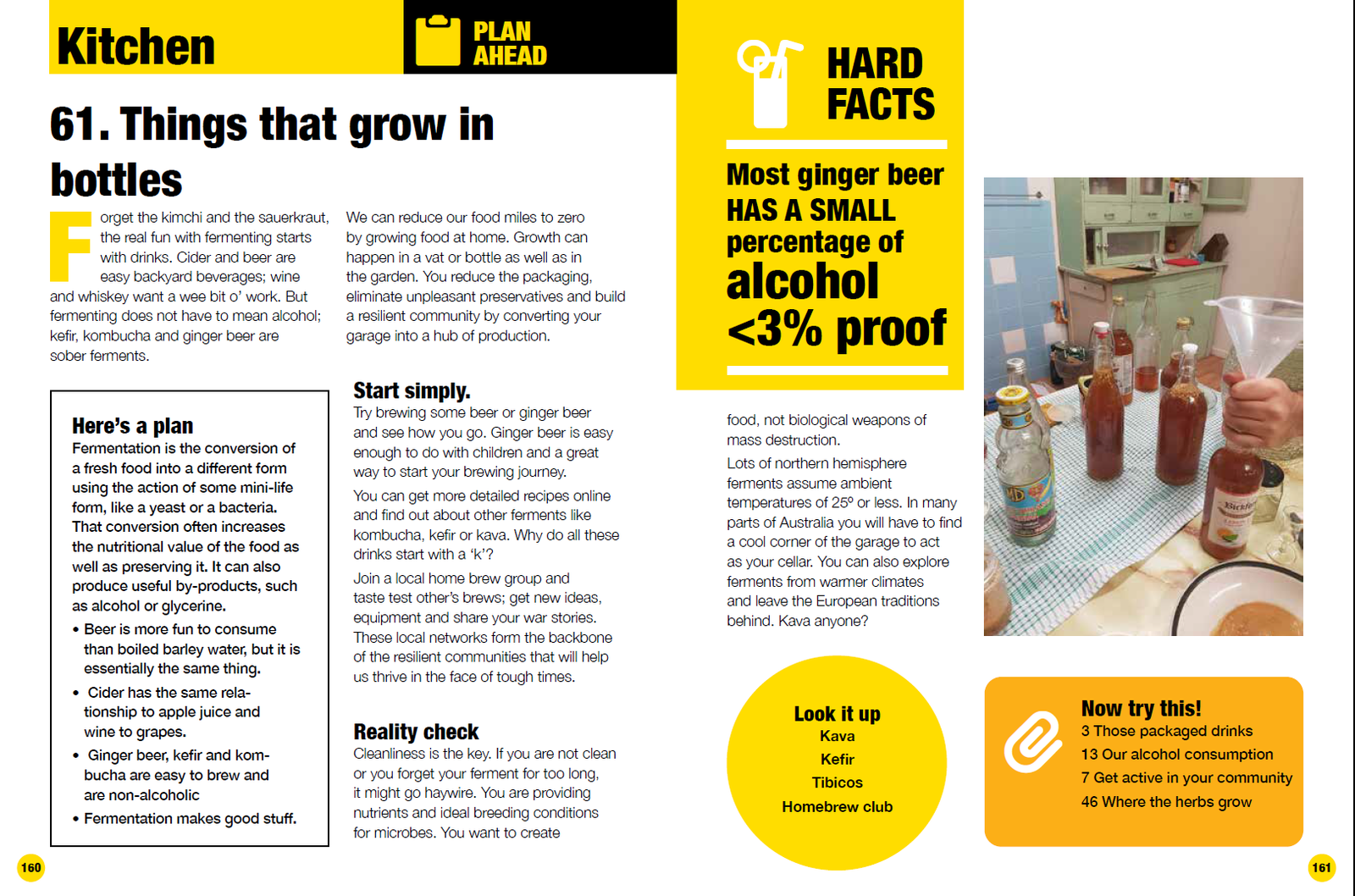 You can get more detailed recipes online and find out about other ferments like kombucha, kefir or kava. Why do all these drinks start with a 'k'?
Join a local home brew group and taste test other's brews; get new ideas, equipment and share your war stories. These local networks form the backbone of the resilient communities that will help us thrive in the face of tough times.
Reality check
Cleanliness is the key. If you are not clean or you forget your ferment for too long, it might go haywire. You are providing nutrients and ideal breeding conditions for microbes. You want to create food, not biological weapons of mass destruction.
Lots of northern hemisphere ferments assume ambient temperatures of 25°C or less. In many parts of Australia you will have to find a cool corner of the garage to act as your cellar. (Unless you have a cellar) You can also explore ferments from warmer climates and leave the European traditions behind. Kava or Kefir anyone?
Hard facts
Most ginger beer has a small percentage of alcohol <3% proof
Look it up
Now try this
Enter the Fermentier's
3 Those packaged drinks
13 Our alcohol consumption
16 Get active in your community
46 Where the herbs grow