Tip 100: Double Glaze begins with the words "Cold countries in Europe and North America use shutters and double glazing to prevent the heat escaping through the windows."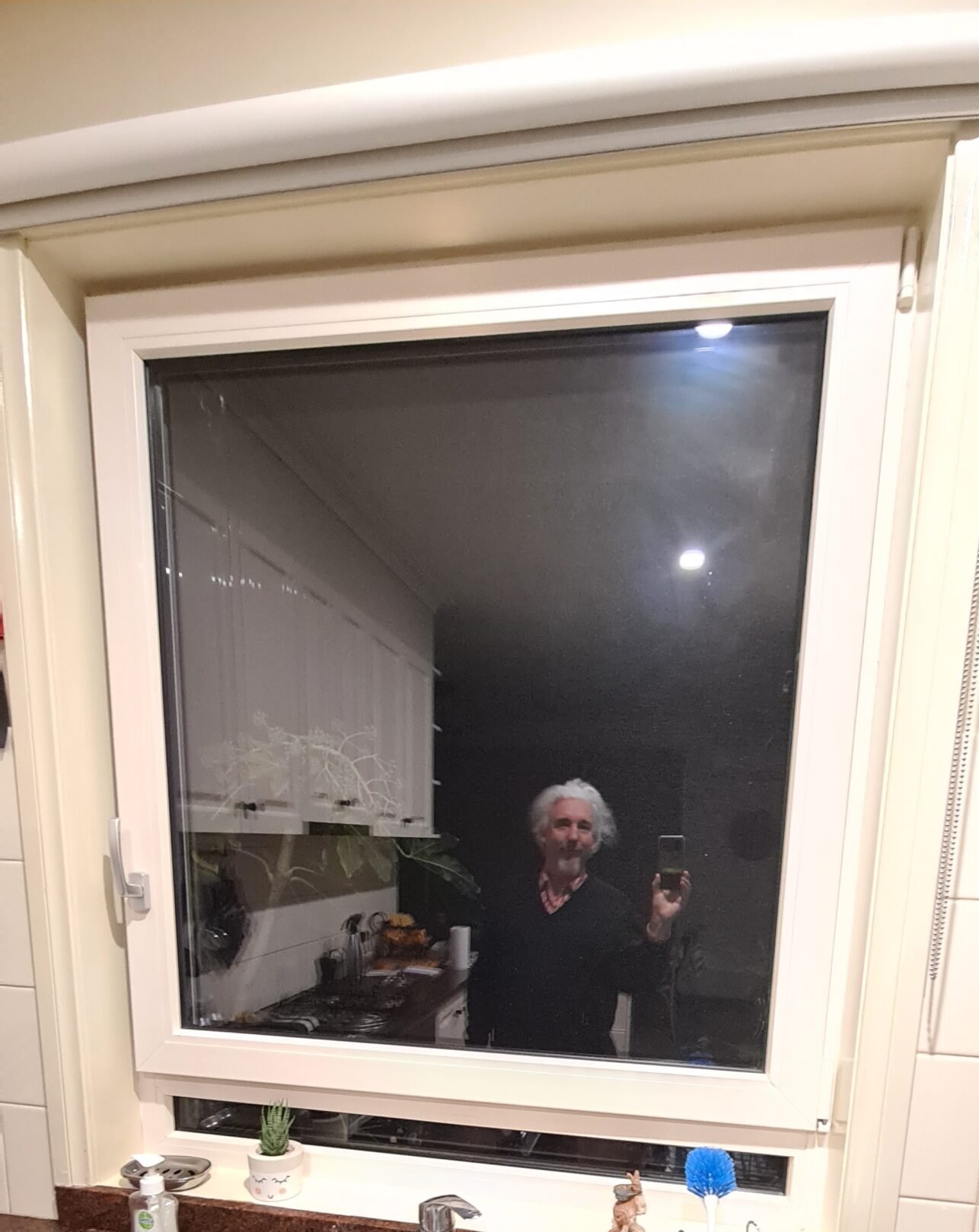 My sister and her German, food-loving husband, who appears elsewhere in these pages as the 'Urban Wolf', dutifully took note of Tip 100 Double Glaze and replaced all the doors and windows in the house with double glazed ones. Here is the little beauty in the kitchen. It is made in Australia from recycled materials produced in Germany. Like many of these European models it can tilt downwards or open inwards depending which position you turn the handle to. V. cool.
After it had been installed, the Urban Wolf stood by while his wife waxed lyrical to a friend about the advantages of double glazed windows. She actually quoted Your Life Your Planet, enthusiastically attempting to sell a copy on my behalf. The Urban Wolf was moved in a different direction, "In Germany we don't call them double glazed windows." He paused for dramatic effect until he had both women's attention.
"We call them windows."
Boom boom.