Food waste is a major source of greenhouse gas emissions as well as inequity in food distribution, writes Helen Andrew
So food waste is absolutely a passion of mine and it came from having an abundance of mandarins on my tree that I actually wasted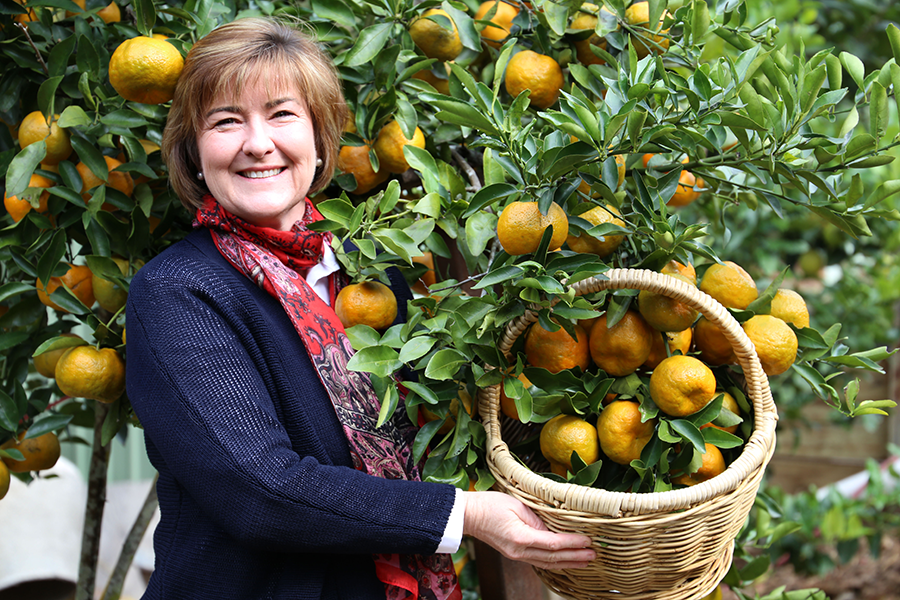 I was growing all this beautiful fruit in my back yard and I wasted it. That presented a dilemma about how to actually get this abundance of food into the hands of people who are probably very food insecure. Those people could have even been my neighbours.
Food insecurity is a hidden problem and food waste is a massive problem and we need to align those two better. Reducing waste to resolve food insecurity. I certainly don't want to be throwing food away while people around me suffer from food insecurity.
There is another problem with food waste: every-time we put something into the bin we are contributing to greenhouse gas emissions. 80% of greenhouse gas emissions comes from food that goes into your bin. It produces methane gas which is more toxic than carbon-dioxide.
I share with people that If you want to make a difference to the climate, don't worry about your car and driving your car out of the garage, look at what you are putting into your bin. I say that because when that food goes into landfill it creates a space where it can't decompose and it leaches methane into the atmosphere and leaches toxins into the groundwater.
So, the whole point of Spare Harvest is to create a way that your individual actions, can be combined with others to reduce food waste. if you couldn't preserve or compost your excess food you could find someone else in the community to do those things with. It's through our collective response that we are actually able to make a difference to food waste.
So please, If you can't eat it if you can't eat it and you can't compost it, jump onto Spare Harvest share what you have spare in the kitchen or the garden … before it becomes waste … and, if you can't, then find someone who can compost your food scraps.
Waste is just a resource in the wrong place.